​Adjusting to life under lockdown has been difficult for all of us. The government regulations brought in to halt the spread of coronavirus mean we are only allowed out of our homes to exercise once a day, to shop for essentials such as food and medicine, for any medical need or to travel to work where you cannot work from home.
How Domestic Abuse affects mental health
Whilst this situation is stressful for many of us there are some people for whom these regulations mean they now face the prospect of being trapped with a domestic abuser with little to no respite. Domestic abuse is known to be closely linked to depression and anxiety.
Effect of the lockdown
With the current lockdowns in place across the world, abuse at home has increased drastically in all countries that have been reporting on the figures since they have been in lockdown, with the UN Secretary General recently urging governments across the world to do more. In the UK Refuge the UK's largest domestic abuse charity reported an increase of 700% in calls in a single day. Sky News reported that Police made 4000 arrests in last few weeks related to domestic violence, which rose by a third. In France they have reported a 30% overall rise and in the United States 35%.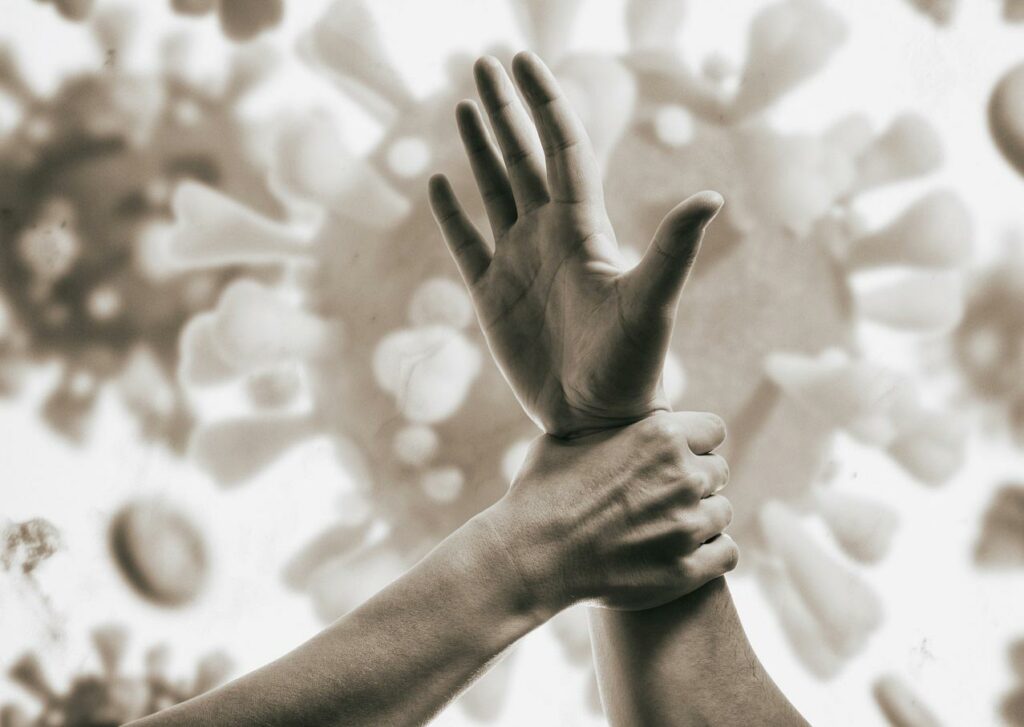 What is domestic abuse
Domestic Abuse is legally defined as any incident or pattern of incidents of controlling, coercive or threatening behaviour, violence or abuse between those that are (or were) intimate partners or family members. It is true to say that is disproportionately affects women, perpetrated by men but that is not to say that people in a same sex relationship or men, as perpetrated by women are victims too and it should not be treated any differently. Children are of course sadly frequently victims too.
Types of abuse
Domestic abuse can take the following forms:
Physical
Emotional
Sexual
Financial
Psychological
Many of the above-mentioned terms can overlap. Controlling and coercive behaviour was only added to the definition of domestic violence and abuse in 2012 and many victims do not even realise what their partner is doing is an offence and it can be hard for many to realise who their partners really are.
Domestic abuse can include, amongst other things, the following:
Physical violence or threats of violence
Manipulating or humiliating the victim
Gaslighting i.e. making a victim question their own feelings, perceptions and sanity by actions such as trivialising; withholding where they pretend not to listen/understand, or shutting down conversation; countering where they pretend the victim got something wrong; diverting tactics or denial of the real version of events.
Having to ask permission to see family and friends
Having very little money available and having to account for every penny they spend
The partner constantly checking up on them to see where they are, maybe even tracking their phone or physically checking up on them
Someone you know may be a victim of domestic abuse and anyone can be a victim regardless of their social or financial status. There are obvious signs of physical abuse, bruising and marks for example that are not easily explained. But what about other types of abuse as mentioned above, how can you spot that in someone else? At least 50% of domestic violence cases go unreported and many may worry it would not be taken seriously. Looking anxious, afraid and withdrawn can be signs of a problem, as can constantly cancelling or making excuses to attend events or arranged meet ups. Victims can refer to their partners as moody, say they have a bad temper or note that they have a bad temper when they drink alcohol for example.
Whilst in a lockdown situation matters can escalate as added pressure are put on people being confined to their homes or economic stressors may have been put on a family with people worried about or actually losing their jobs.
What can you do to prevent domestic abuse
Other than involving the police and criminal charges there are family court remedies that can give you protection. The courts remain open and available for urgent hearings.
Help from the Police
The police can issue a restraining order, arrest the abuser and put in place bail conditions if they are subsequently charged with an offence. They may issue a PINs notice for harassment which is a warning to the abuser that their behaviour amounts to harassment and that they should not be doing it. However, it is not a formal police caution and does not amount to any kind of conviction nor would it show up on any DBS checks in the future.
Powers of the family courts
The family court remedies are non-molestation orders, occupation orders and prohibited steps orders if children are involved.
A non-molestation order is an injunction that has a power of arrest attached to it to prevent the perpetrator using or threatening violence, intimidating, harassing or pestering you. It can also include a clause that you cannot be contacted by the abuser or state they cannot, for example, come within 100m of your home. It can cover your children also.
If you require the protection of the non-molestation order before making the abuser aware, the orders can be made 'ex-parte' i.e. without notice to them but it will be listed for a further hearing to allow the other party to attend court. They can then accept the order and it remains in place or if they wish to contest it, the court will gather evidence and have a further hearing to make findings as to what has happened and determine if the order should continue. You can be offered special measure at court such as a separate room outside the court or screens, so you do not have to come directly face to face with your abuser.
An Occupation Order excludes someone from the home or from certain parts of the home and follow the same process as a non-molestation order. They will be granted where there is a risk of harm if it is not granted but the court will take into account factors such as the legal entitlement to the home, your respective finances and housing needs. It can include a clause that the abuser must continue to contribute to the mortgage/rent and/or bills depending on the circumstances.
A Prohibited Steps Order is an order under the Children Act that involves a single issue and imposes a restriction. A common example is that a parent cannot remove the child from the care of the other parent or their school except for agreed contact or remove them from the UK. They are often applied for alongside domestic abuse injunctions and again can be applied for without notice and on an urgent emergency basis.
This is a very difficult time for victims of domestic abuse, but there is help available to those that are. Our family law team at Optimal Solicitors can help you if you need to take one or more of these steps. Call us for free initial telephone discussion on 0161 250 7771 so we can advise how we can help you. In an emergency you should always contact the police using 999.
​