​It is illegal to drive a vehicle on the road or in a public place without at least 3rd party insurance. But despite this, many motorists still do so. And this can make it very difficult if there is a collision.
If you are injured in a car accident due to the negligence of an uninsured driver, or, if you are an uninsured driver hurt in an accident that wasn't your fault, what can you do?
Consequences of driving without insurance
In the UK, there are over one million uninsured vehicles on the road. If someone is caught driving without insurance, and the case goes to court, they face an unlimited fine. Other penalties include points on a licence, disqualification from driving, and, in some cases, the police seizing and even destroying the uninsured vehicle.
Furthermore, if someone has killed or hurt other people while driving without insurance, resulting in a road traffic accident conviction, they face a much harsher sentence. The penalties will depend on the seriousness of the case.
Reasons why someone might be refused car insurance
In some cases, drivers refused car insurance feel that they have no other option to drive uninsured. Reasons why an application might be refused, or an existing policy cancelled include: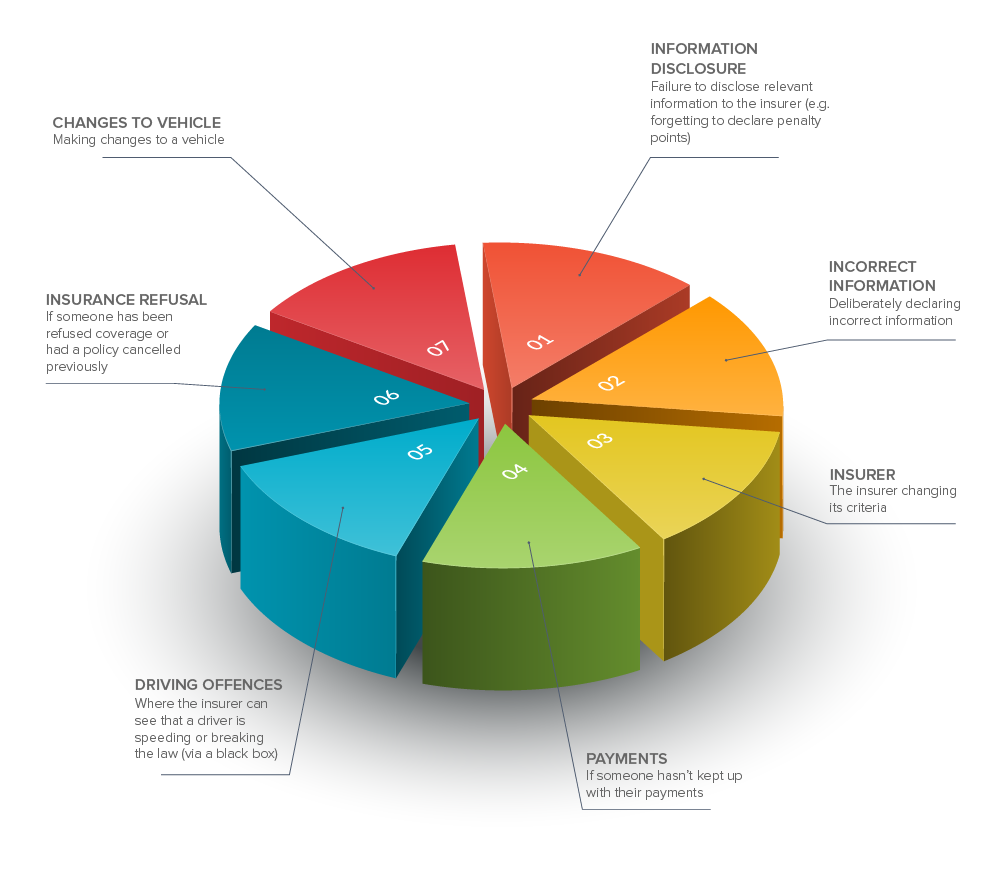 ​
But, there is an appeals process for people who are struggling to get car insurance. There are also specialist insurers who can help such motorists get cover.
Making a personal injury claim if you were injured by an uninsured driver
Uninsured drivers are statistically more likely to get into an accident than an insured driver[1]. And, every year, 130 people are killed and over 26,000 are left injured by motorists driving uninsured vehicles.[2]
If you have been in an accident caused by an uninsured driver, what are your options?
Make a claim via the Motor Insurers Bureau
Where the driver is uninsured, the Motor Insurers Bureau (MIB) is responsible for paying compensation to those injured. Crucially, even if you were a passenger in the uninsured drivers' car, you can turn to the MIB for help. However, the MIB won't pay compensation to any passengers who knew the vehicle wasn't insured.
Personal injury claim via a specialist solicitor
If you do claim via the MIB, you will need to do most of the leg work. And you will have to accept whatever compensation is awarded to you. All too often, this is lower than expected, which can leave victims feeling betrayed by our justice system.
However, if you claim via a motoring solicitor, they will look after everything on your behalf. And, because they know the system, they should be able to increase the amount of compensation awarded to you. Find out what you can claim for by contacting our team.
A personal injury claim via a specialist solicitor will also be able to help passengers, other drivers and pedestrians.
Can you make a personal injury claim if you were an uninsured driver, but were not at fault?  
In some situations, although a driver is uninsured, they were not responsible for the accident. In such cases, claiming compensation can be tricky, but not impossible.
Technically, the uninsured driver has the same rights as an uninsured pedestrian. But it would have to be very clear who was at fault. It is essential to collect witness statements and get the police involved ASAP to prove that the uninsured driver was not to blame. However, the police are still likely to charge the uninsured driver. As such, specialist legal advice is recommended.
If you've been involved in a road traffic accident, our personal injury claims lawyers can help get you the maximum compensation possible. Call us now on 0161 250 7771.
[1] The Institute of Advanced Motorists
[2] Motor Insurers' Bureau