​
 This case study is about recently settled claim for a client who instructed us regarding an accident at work in 2015. Our client was carrying out her duties at work. A colleague was using an electric jack to move large pallets of water when a wheel got stuck in a gap between the ramp and the floor level of a lorry that was being loaded. This caused bottles of water to fall and strike our client on her knee.
We had to consider whether the employer had been negligent.
We considered that it had been for several reasons:
It failed to carry out a suitable risk assessment.
It failed to ensure that the floor was level-given that work equipment had to be moved around, this was all the more important.
It failed to take suitable measures to prevent employees being struck by falling objects. What created more of a risk was that the plastic wrapping around the packs of bottles had been removed-this meant that the bottles were likely to wobble far more easily.
Complaints had previously been made about the bottles becoming unsteady.
We submitted a claim and liability was quickly admitted. Our concern was the nature and extent of our client's injuries.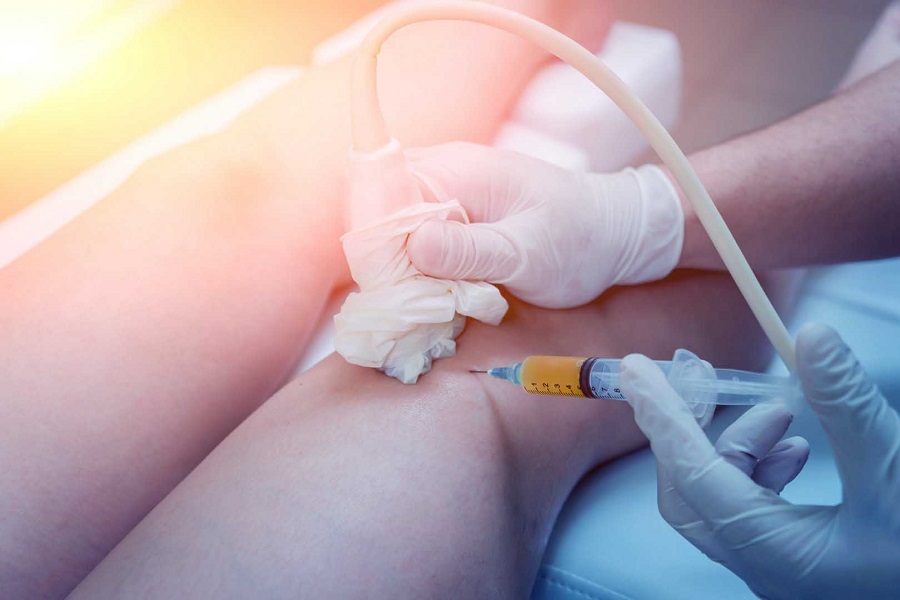 We had to obtain her medical records and instruct a Consultant Orthopaedic Surgeon to examine our client and prepare a report, detailing her injuries, whether there might be a need for further investigations, whether she might be at risk of problems in the future, etc.
Our client sustained a cruciate ligament rupture, a tear to her medical meniscus and bone bruising to her knee, such was the force of the bottles striking her. She had to have an arthroscopic debridement and a hamstring anterior cruciate ligament reconstruction.
The severity of her injury and ongoing symptoms were such that she subsequently required an ultrasound guided injection into the knee almost a year later. Our client continued to suffer significant pain and discomfort. She was unable to walk or stand for long periods, she had difficulty kneeling. She subsequently underwent further arthroscopic operation.
Such were her ongoing symptoms that we arranged for her to be re-examined by our medical expert. 2 and a half years following the accident, our client still found stairs difficult. The medical expert concluded that our client's knee was likely to deteriorate in the future, leading to the need for surgery in 10 years and a full knee replacement 15 years thereafter. In order to get a definitive prognosis, we and our client had to be patient. A total of 7 medical reports were obtained over the course of 3 years.
Once the medical evidence had been finalised, we needed to consider the value of the claim.
We had to assess the likely award for the physical injuries. We estimated a bracket of £40,000-£45,000. We then had to consider any financial losses. Our client had taken a considerable amount of time off work because of her injuries.
Our client had required care and assistance from her family. The injuries were such that she had difficulties in daily activities such as shopping, cleaning, showering, etc. A claim can be made for such care and assistance-simply put; it would not have been needed but for the accident.
Our client had to employ a domestic cleaner for 6 months. Again, this was considered reasonable and accident related. We had to consider whether our client might suffer a loss of earnings in the future given the risk that her knee would deteriorate, and she would require surgery.
We had to look at how future problems would impact client in terms of managing on her own, how much time off work might be needed to recover from surgery, whether her injuries would impact her in older age in terms of the jobs that she could do.
If a person is at a disadvantage on the labour market because of their injury, this is a head of claim that needs investigating.
Based on our client's injuries, future risks and the restrictions in terms of the types of role that she might be able to perform, we considered that a claim for disadvantage for a full year was merited-that claim was therefore advanced on the basis of a full year of our client's salary.
We calculated a claim for future care and assistance that might be needed following surgeries. If the expert medical evidence tells us that surgery will be needed, we are entitled to claim on behalf of a client, the cost of such surgeries. We had to consider whether the time off work (past, present and future) might cause a pension loss.
Our approach is always to look to maximise the amount of compensation for our clients and we are not afraid to push cases all the way to trial in order to ensure that our clients achieve a fair settlement.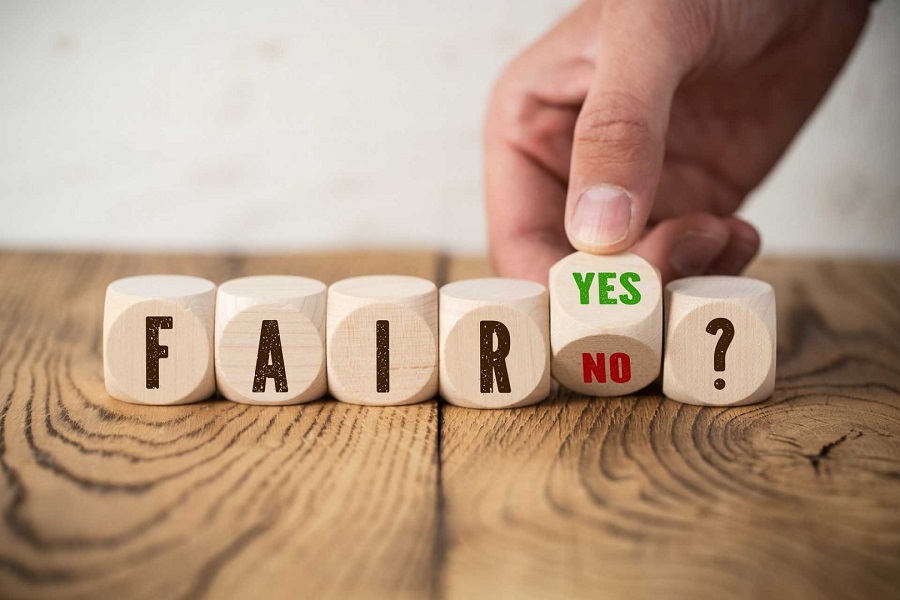 Court action was taken on behalf of our client and court documents prepared, setting out the basis of her claim. Solicitors were instructed to act for the other party and they began negotiating with us with a view to settlement.
By this stage, we had already calculated the value of the claim on the basis of our best estimate and the lowest estimate that we would be prepared to advise our client to accept.
The first offer that we received from the other party was for £80,000. Although our client wished to accept this offer because it was a large amount and also, because the claim had been ongoing for some time, we counselled her that, in our view, it was too low, and we ought to push for more. Of course, we will always act in accordance with a client's instructions, but our primary concern was that our client did not rush to accept the first offer. Sometimes, claims do take a long time, especially when dealing with serious injuries but in our experience, patience and a good relationship with clients are key.
Our client took on board our advice and, in the event, the claim was settled at £100,000.
Our client can now move on with a real sense of security and we are delighted to have assisted her in securing such a large award.​